List Your House or Business as a Filming Location Rental for Film, Television, Photography and Events.

Generate Additional Income From Your Property

It's Easy! Upload and manage photo(s), contact information and details of your home or business property.

A production location scout will view your film rental property profile and contact you personally if your venue fits their requirements.
Earn Extra Income, Homes, Businesses and Props

> HOW TO LIST YOUR PROPERTY QUICK OVERVIEW

> TIPS ON HOW TO CREATE A PROFILE TO GET RESULTS
Get Involved in Location Film Production Projects

Meet new people, be part of the process of shooting a television show, commercial, film or magazine article.
Generate Dollars from renting out your house, business, abandoned buildings, props and anything else in between.
Create your film location profile to display online now!
NO percentage fees of any kind – Production Scout Representatives and Owners Negotiate Direct.



Create your location rental web page profile to display to location scouts seeking venues for film production television, entertainment and photography projects. List your home, business or unique property for film, movies, television commercials, short films, galas, parties, photography and more worldwide.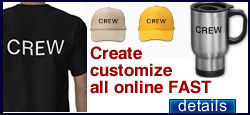 Welcome to our new site for location rentals. Be sure to visit often as new locations are added to the database. If you are looking for a location venue for your film, photography or event project.Use the property search function to the right to search by key word, city, state and country.

A larger database of locations can also be searched on our sister web site at FilmLocationsWanted.com or use our Location Rental Request Quick Form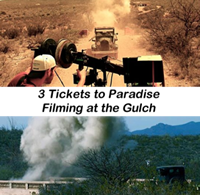 How to Get Your Property Listed For Film and Television Productio
nGammons Gulch Movie Set and Museum
How to list my house for movies? Any state or county location rental is a potential venue.
Property owners get your location rental in front of motion picture production, television production advertising agencies and more.
Display your property profile to location scouts, freelance location managers, and location personnel in the motion picture, television and photography industry.
Once you create your profile, it will be online for scouts seeking stock location rentals including houses, ranches, offices, mansions, streets, acreage, old abandoned buildings and unique locations needed for production projects!
If your property is of interest, the location scout or member of the production staff will contact you personally using the information you provide in your location rental profile. The production representative will call or email you to schedule an appointment to see your property.
Owners and production personnel will work together, we do NOT require any fees if your location is selected.
To create a profile, have clear photos of your property, include as much information as possible regarding your property including parking availability, information on square footage, surrounding area, unique rooms and any additional information that describes your offering, and be sure to provide recent contact information for the scout to contact you personally.
States and types of locations wanted include: We list stock film locations worldwide (See list of countries above)
Alabama

Alaska

Arizona

Arkansas

California

Colorado

Connecticut

Delaware

District of Columbia

Florida

Georgia

Hawaii

Idaho
Illinois

Indiana

Iowa

Kansas

Kentucky

Louisiana

Maine

Maryland

Massachusetts

Michigan

Minnesota
Mississippi

Missouri

Montana

Nebraska
Nevada

New Hampshire

New Jersey

New Mexico

New York

North Carolina

North Dakota

Ohio

Oklahoma

Oregon

Pennsylvania

Rhode Island

South Carolina

South Dakota

Tennessee

Texas

Utah

Vermont

Virginia

Washington

West Virginia

Wisconsin

Wyoming

Abandoned/Vacant Buildings

Acreage

Airports

Antiques

Apartments

Casinos

Clothing Stores

Clubs

Beach Houses

Banquet Houses

Castles

Condo-Apartments

Estates-Mansions

Gyms

Hospitals/Medical

Houses/homes

Landmarks

Movie Theaters

Offices

Ranches

Restaurant/Bars

Salons

Schools

Production Services
Props

Trailers

Vehicles

Warehouses