We need event location rentals. Rent your property as an event venue location rental.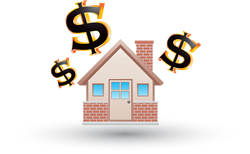 Generate income by renting out your property for events from weddings to corporate or private parties to temporary rentals for those attending sporting events. People are seeking event location rentals worldwide for all sorts of projects and events.
How to make money from your location space.
List Your Space and Increase Revenue from outdoor parties and weddings to corporate events. Users are seeking unique venues that will instill unforgettable memories for everyone attending.
FilmingLocationWanted.com, displays profiles of commercial and private event location rentals including:
Hotels
Resorts
Schools
Castles
Restaurants
Conference Centers
Mansions
Beach Houses
Estates
Residential Homes
Apartments
Warehouses
Yachts
Galleries
Penthouses
Castles
Vineyards and Wineries
Museums, and other unique and classic party rental event spaces worldwide.
By listing your property you will display your event space to hundreds of party planners, wedding planners, location scouts, corporations, caterers, rental companies, photographers, and those seeking a perfect location for their event or project.
Those seeking event venue rentals can search by category, state, city and key terms, when your property shows up, they can view photos and information about your event space. If it fits their needs, they will contact you personally for any additional information and to schedule a time to visit.
We do not charge any fees should your location be selected, all event inquiries are sent directly to you to you the owner to negotiate your property for use.
Our web site is designed for those want to make more money off their existing space.
When listing your space as a location rental, be sure to describe and address all the benefits you are offering.
TIP: When setting up your event rental be sure to address the following in the details of your profile.
Square footage
A detailed description of the grounds and interior if applicable
Amenities
Upload clear and varied photos of your location
Parking availability
What sort of events would be perfect for your location
How many people can your venue accommodate
If you have additional questions about offering your space as an event location or film production location, or need assistance setting up your event location rental profile, contact us via email or phone.
FilmingLocationsWanted.com
Office: 760 735-8690
Project Coordinator: ChrisJo@filminglocationwanted.com
Visit our affiliates:
London film location
Get event location near Mumbai for event management companies & BTL marketing