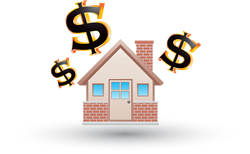 Register Your Home for Film Locations – Register Your Location Rental Property or Props
IMPORTANT:
In order to create your location listing,  you MUST REGISTER first. Click here to register. You will receive an verification email to grant access to your management section on this web site. Once you are registered, return to this page to create your property listing.
Listing Tips:
Register – Click here to register, look for an automatic email  and follow instructions to set your password update your profile and create a property listing.
Once you are logged in you can create or manage your listing. You have access to the List Your Property Page Form Below if you have completed registration and logged in.  When you are ready to post your property, are logged in, the form will appear below to begin the process of listing your location rental. Or you can click on the link at the top of this page that says "List Your Property" .
THERE ARE TWO LISTING CHOICES
Free  – Allows for a month to month listing that does not include images. An automatic email will remind you that it is time to renew. Free listing does not provide any photo uploads.
Paid – Listings with photos get three times the interest so consider a listing with photos.  Clear pictures that represent the overall property you are offering for rent.
Click here for listing tips.
NOTE: IF YOU SELECTED A PAID LISTING OPTION, YOU WILL SEE YOUR CREDITS DISPLAYED ON THIS PAGE.  BE SURE WHEN YOU ARE READY TO CREATE YOUR PROFILE YOU SELECT THE (0) IN THE CREDIT CATEGORY BELOW NEXT TO THE OPTION YOU PURCHASED THEN CLICK ON THE CONTINUE BUTTON TO TAKE TO YOU THE PROFILE SET-UP PAGE.
Login/Registration
1

Login/Registration

2

Select Category, Payment Term and Credit Plan

3

Checkout

4

Payment

5

Enter Listing Details

6

Finish
FLW Sponsors:
Looking for a professional real estate service? Follow the link http://www.beachtownproperty.com/?s=all+properties&search=search&srch_type=&category=0&srch_price=&s and take advantage of it today!