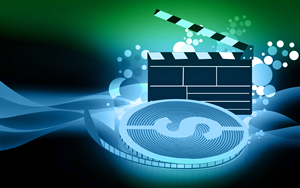 How to Create Your Film Location Profile

 POST YOUR  LOCATION 
Once you are registered and logged in: You have access to manage your user profile, set up property listings and manage your property details.
When you are ready to create your location rental profile, click on the link, "List Your Property" button at the top of the homepage of the website.
IF YOU HAVE PURCHASED A FEATURED LISTING WITH PHOTOS, BE SURE TO SELECT THE (0) IN THE CREDITS COLUMN NEXT TO THE PACKAGE YOU PURCHASED WHEN YOU BEGIN YOUR LISTING. This will allow you to upload photos.
The process to list your property begins on the create listing page, First, select the category your property will be listed under and what listing package you want. Remember if you have previously purchased a listing with photos, select the (0) Zero in the credits column next to the next to the package you want.
Next you will see the add the details of your property. Fill out the form and be sure to include as much information about your location as possible. Keep in mind location scouts may be seeking one room, to an entire business or home. They may be interested in shooting the interior and or exterior. So it is suggested that your description be as detailed as possible in order to provide production personnel with everything they need to know in order to determine if your property will fit their needs. You can NEVER put too much information- the more details the better.
Once your details are completed you will click the continue button to be presented with the next page to upload your images. (TIP: If you have weak internet connection or your photos are large, you may want to place profile without photos to insure your computer does not freeze when uploading images which can cause you to loose all the details you entered. You can add the images through your dashboard once the profile is saved.)
You can always edit your listing and profile through your management section.
If you have any questions, need assistance with setup or uploading photos, contact us. We will be happy to help in any way to make sure your listing is the best it can be.
Read our tips on how to prepare a great profile to generate interest and get inquires.
When shooting for film, television or photography projects, any type of location may be needed. There are requests for mansions, abandoned buildings, business of all types and anything in between.  As you watch a movie, television commercial or look at photos in magazines, you will begin to realize that any type of property can be a potential location.
WHAT SCOUTS LOOK FOR
When creating your location profile online for your home, business or props, it is important to understand how location scouts look for possible venues.
First they look in the state/country they are planning to shoot. Then they begin the process of seeking the locations needed that are called for by the script or storyboard.
Another consideration by the location scout, (see our article on the process of location scouting) is will the location support the equipment, crew and cast needed for the scene(s).
DESCRIBE YOUR PROPERTY
With this in mind, as a property owner you need create a location rental profile with as much details about your property as you can think of. Include a description of the surrounding area, town, nearby lodging and points of interest as well as parking availability should they need to bring in generators and equipment.
Does your property have an open floor plan? What is the square footage of the home and rooms? What is the lighting like, how is it decorated? How old is your property? What is the ambiance like, meaning does your property have an old abandoned look? Is it an upscale home in the suburbs, or a house on a rundown street? Perhaps you have an apartment with large windows overlooking the city. (We suggest you do not include your address on your profile since it is available to the public. You do not need to provide your address, until you begin the process of scheduling appointments with interested parties you have interviewed)
If you are offering your business, include description of the layout, description of the street it is on as well as the interior and lightning. Maybe you can describe how many employees work there, and additional information about offices or cubicles if you have a office for instance.
Production needs vary. The crew and cast can be small to very large. The shoot can last hours to days or weeks. Just depends on what they need and for how long. Your property may be used to shoot one scene to several. It all varies on what the production entails.
GET GOOD PHOTOS
Secondly, you should have as many clear photos of your property interior and exterior as possible. Photos should also show any unique features and photos should be not be dark or blurry. Contact our staff if in doubt about your photos and feel free to work with them to help you select the very best photos to represent your location offering.
Scouts like photos, this helps them determine if your property is a potential location. If they like what they see, then you will get a call or email from them asking additional questions as well as a request to schedule a "Go See", an appointment to meet with you to look at the property in person.
Once you and the scout meet and if the location is what they need, then the process of negotiation with the production with begin between you such as price, availably of the property and so forth.
So when creating a profile for consideration, your location profile is the first step in generating interest and getting an inquiry to use your offering.
NOTE: FilmingLocationWanted.com is only a resource for offering your property to potential production personnel on the web site. It is the responsibility of the location owner to determine whether to engage any inquiries.
FilmingLocationWanted.com does not endorse any production company or person(s) requesting to use your venue as a result of your posted profile on the web site. We only act as resource to generate inquiries from those seeking to rent your property posted online. Once you receive inquires, it is then the sole discretion of the location owner to establish a relationship with anyone asking to use your property and to negotiate further details.